JSEE Honored "The Excellent International Impact Academic Journals of China"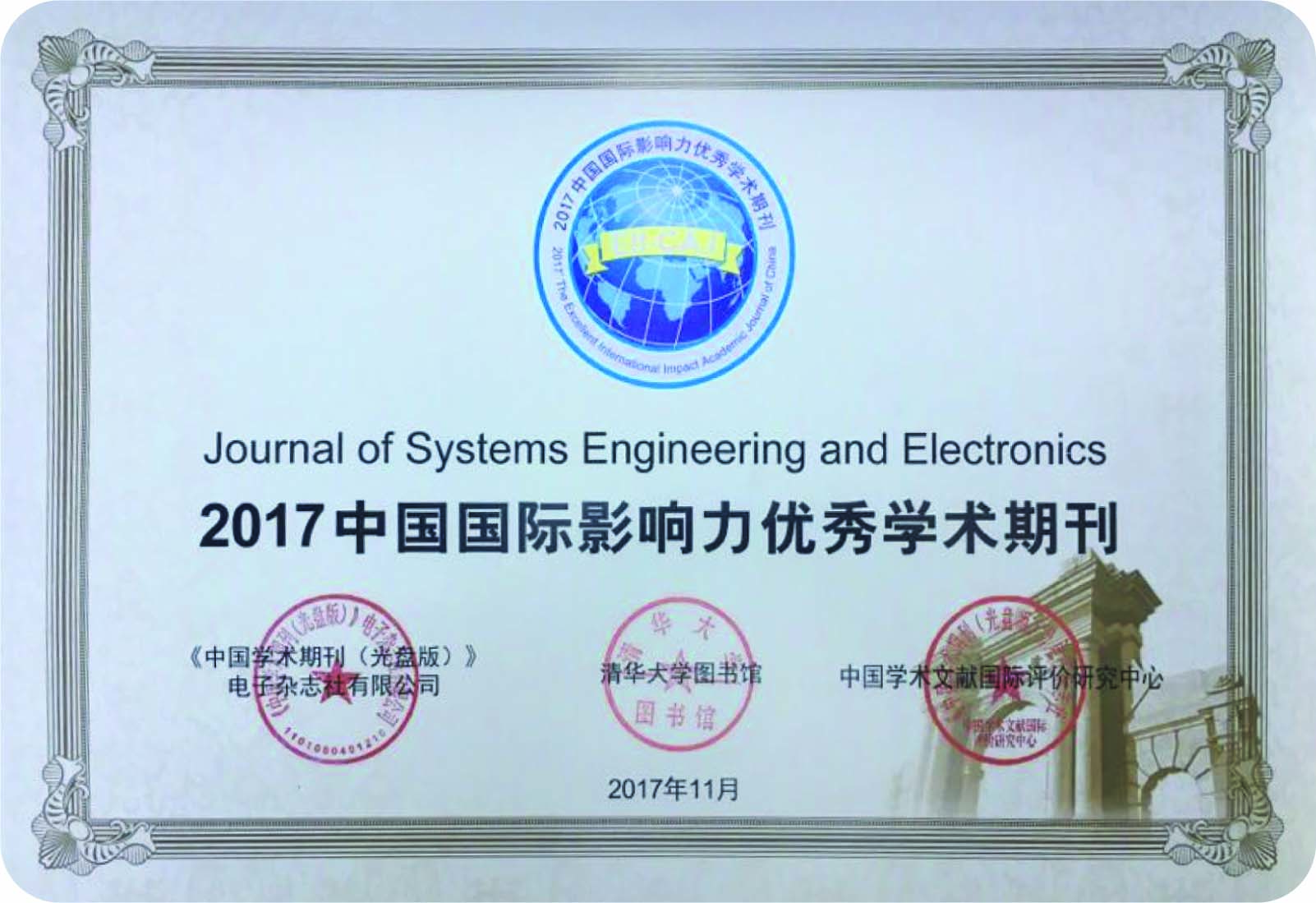 The Journal of Systems Engineering and Electronics (JSEE) was listed among "The Excellent International Impact Academic Journals of China (Science/Technology/Medicine) 2017", on the top of all aerospace journals in China. Besides, Systems Engineering and Electronics (SEE) (in Chinese) was also on the list.
The evaluation is currently the only authoritative one in China to judge a journal in terms of international academic influence. In 2017, more than 6000 journals in China participated in the evaluation. This honor for JSEE and SEE indicates that both journals are well recognized in terms of international influence and professional strength.
JSEE is an academic periodical jointly sponsored by Defense Technology Academy of China Aerospace Science & Industry Corporation, Chinese Society of Astronautics, System Engineering Society of China, and Beijing Institute of Aerospace Information. In recent years, relying on its aerospace industry background, JSEE has made no spare efforts to broaden its development thinking, strengthen its innovative management, enhance its academic quality, and speed up its pace of internationalization, thus making a series of outstanding achievements.
In 2018, with support from the experts, members of the editorial board, authors and readers in the areas of aerospace and national defense, JSEE will constantly seek greater development and innovation, improve in both academic quality and editorial quality and strive to report original work in both theoretical and practical research results within the journal scope, aiming to play an active role in promoting the development of aerospace and defense technology at home and abroad.