Journal of Systems Engineering and Electronics listed among China's "Top 100 Newspapers and Periodicals 2017"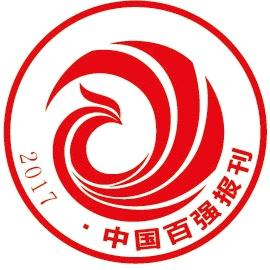 Journal of Systems Engineering and Electronics (JSEE) was recommended on the list of China's "Top 100 Newspapers and Periodicals 2017", the third session of the recommendation.
At the end of 2017, the recommendation work started with 726 kinds of newspapers and periodicals submitted. After review, the State Administration of Press, Publication, Radio, Film, and Television of the People's Republic of China confirmed 100 newspapers including People's Daily, 100 social science periodicals including QiuShi, and 100 scientific and technological periodicals including Cell Research and JSEE selected for the recommended list.
JSEE is a professional academic journal administrated by China Aerospace Science and Technology Corporation, and jointly sponsored by Defense Technology Academy of China Aerospace Science and Technology Corporation, Chinese Society of Astronautics, Systems Engineering Society of China and Beijing Institute of Aerospace Information. Since its establishment in 1990, this journal always aims to disseminate technical achievements and promote academic exchanges, adheres to the principle of "combining depth and breadth, theory and application", and strives to reflect the latest achievements in the two major fields of systems engineering and electronic technology and related disciplines. JSEE has been indexed by international authoritative databases such as SCI, EI, IEEExplore and INSPEC.
The innovation and development of JSEE are inseparable from the support and assistance of the leaders, experts, authors and readers at all levels. We extend our cordial thanks to all of them. The editorial office of JSEE will further, adhering to the correct political direction and the publication orientation, do a good job of special publishing work, run good quality periodicals, strengthen the construction of content, promote the construction of communication means and communication ability, follow the forefront of the academic science, enhance the professional ability and improve the academic influence. To promote innovation and development, JSEE will actively learn experience from advanced international journals, promote international exchanges and cooperation, work hard to serve the goal of building an innovative country, promote the dissemination of scientific and technological achievements, and provide a strong support for the promotion of scientific and technological innovation and progress.